Corporate Profile
About GridAgent
GRIDAGENT will help customers in Asia Pacific region enhance their corporate value and lead their business to success, by providing cutting-edge products and services provided by various global leading companies to customers. It is a company that plays a role as an (AGENT) that connects solutions with customers (GRID).The three solutions we currently offer are STRATEGIC SOURCING, which is effective in all types of business, SUPPLY CHAIN throughout distribution, and GDSN-compliant global product information management. We plan to increase the number of solutions to meet the needs of our customers. We started our business in Asia Pacific region in 2001, but in May 2020 we changed the company name from our predecessor Neogrid AP Inc. and started a new business as a GRIDAGENT. With the solutions provided by GRIDAGENT, customers can expect the following effects.

・ Significant reduction in procurement costs
・ Properly maintain optimal inventory and maximize profits
・ Strengthen internal control and compliance
・ Improvement of business process efficiency
The Neogrid, atrify and 1WorldSync solutions are provided as a SaaS model service built in a strong security environment and can effectively enhance corporate competitiveness in a short period of time.
GridAgent, Inc. Corporate Profile

Company name
GridAgent, Inc.
Location
3B DIK Kojimachi Bldg., 1-6-9 Kojimachi, Chiyoda-ku, Tokyo Japan
President
Hirobumi Iitsuka
Established
July 2007 (started as Agentrics AP, Inc.)
Business 
Operation, management and maintenance of electronic commerce system using the Internet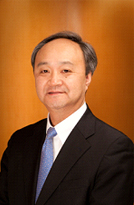 President Hirobumi Iitsuka
YEAR |

History of GridAgent

2000


WorldWide Retail Exchange(WWRE)
 Established in Alexandria, VA United States
GlobalnetXchange(GNX)
 Established in San Francisco, CA United States
2001


Established WWRE Japan
Established GNX Japan
2005

WWRE and GNX merged, and established AGENTRICS
Opened AGENTRICS International Japan Branch
2007
Started business as AGENTRICS AP, Inc.
2008
SA2 WORLD SYNC (Germany) is established by the merger of the Data-pool business unit of Agentrics with SINFOS (Germany).
2012
1SYNC (US) and SA2 WORLDSYNC (Germany) merged to establish 1WORLDSYNC Holdings (US)
2015
Company name changed to Neogrid AP Inc.
2018
Signed the contract with 1WORLD SYNC Holdings as an Asia Pacific agency
2019
1WORLDSYNC Holdings was split into 1WORLDSYNC, Inc. (US) and atrify, GmbH (Germany), and atrify started its business as a wholly owned subsidiary of GS1 Germany. Signed the contract with atrify as Asia Pacific agency
2020
Changed company name to GridAgent, Inc.
---
---
About Neogrid
Headquartered in Chicago, Illinois, USA, Neogrid is a joint organization established by major global retailers in 2000 with the goal of streamlining operations and improving quality. In 2005, the two companies, the former Global Net Exchange (GNX) and the Worldwide Retail Exchange (WWRE), were merged to form the company. Solutions developed based on the know-how of major global retailers are now able to meet a wide range of requests from not only retailers but also other industries such as wholesalers, manufacturer, and service industries.
Neogrid operates in four regions: North America, South America, Europe and Asia, and currently serves over 200,000 customers in 34 countries around the world in 18 languages including Japanese.